Easy Booking
Book your next trip quick and easy with our new app. Lean back when one of our cars drives you safe and sound to your destination.
Fixed price
You always know what your trip will cost and won't be surprised with unpleasant additional charges.
Availability
You will be able to book your trips in Finland as usual, but now you can also book trips all over Sweden and Norway.
1
Set your
pickup address
2
Select where
you want to go
3
Book your fixed
priced trip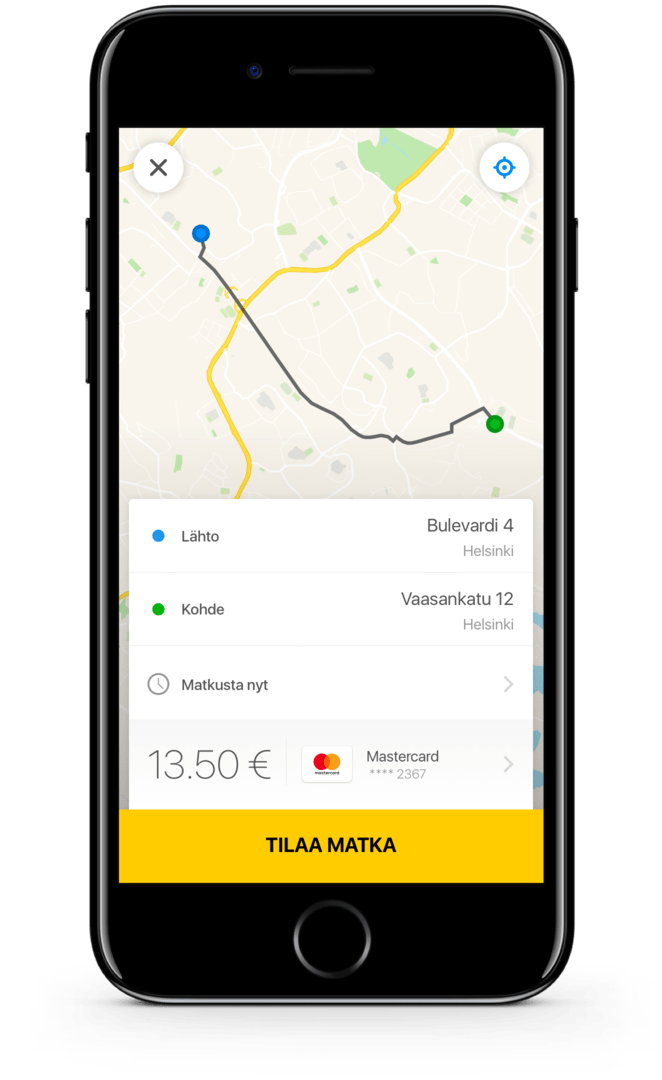 4
Get status updates
about your trip